Technical Parameters
Storage
Unless otherwise specified, fiberglass products should be stored in a dry, cool and rain-proof area. It is recommended that the room temperature and humidity should be always maintained at 15°C~35°C and 35%~65% respectively.
Packaging
* The product can be packed in bulk bags, cardboard boxes, wooden crates, heavy-duty box, octagonal box and composite plastic woven bags;
For example:
Bulk bags can hold 500kg-1000kg each;
Cardboard boxes and composite plastic woven bags can hold 15kg-25kg each.
Bulk Molding Compound Process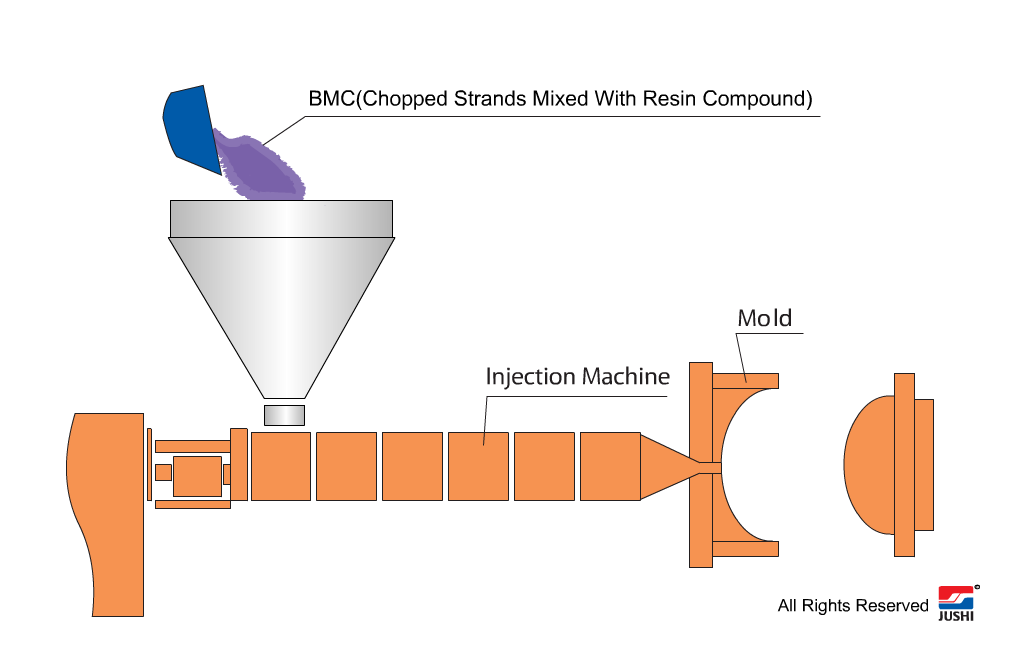 Bulk Molding Compound (BMC) is a bulk pre-preg made by combining chopped glass strands, resin (typically polyester), filler, catalyst and other additives. The final mix and homogenization is made in different types of kneeders / mixers. BMC is compacted and packed in styrene tight bags in variable size, fitting all UP injection moulding machines stuffer units.
BMC delivers excellent electrical resistance, good mechanical properties and outstanding heat and corrosion resistance. BMC is suitable for several processes, including Compression and Injection Molding. It is used in automotive, electrical & electronics, aerospace and defense applications.