Accelerators and promoters:
Generally cobalt salts (octoate, naphtenate) are used but seldom vanadium o manganese salts . The accelera- tor performances can be improved by adding promoters which exalt their action.
Uses:
The PROMOX P200 is a general purpose peroxide with a low content in unreacted raw materials; so It is par- ticularly useful for the curing of orthophtalic resins, chemical resistant resins as isophtalic, bisphenolic, vinilesters resins and gel coats.
Packaging:
Promox peroxides are normally packaged in 25 kg polyethylene drums. Smaller packaging is available as re- quested.
Drums are palletised from 600 to 900 Kg weight net.
Storage: 
When the product is stored under recommended storage conditions, it keeps the original properties for a period of at least six months after delivery.
Curing diagrams:
The following diagram helps the users to choose the most suitable MEKP Promox product they need.
A medium reactivity, preaccelerated orthophtalic resin has been used to test the peroxides. The curves were obtained by adding 2 parts of peroxide /100 parts of resin at 25° C.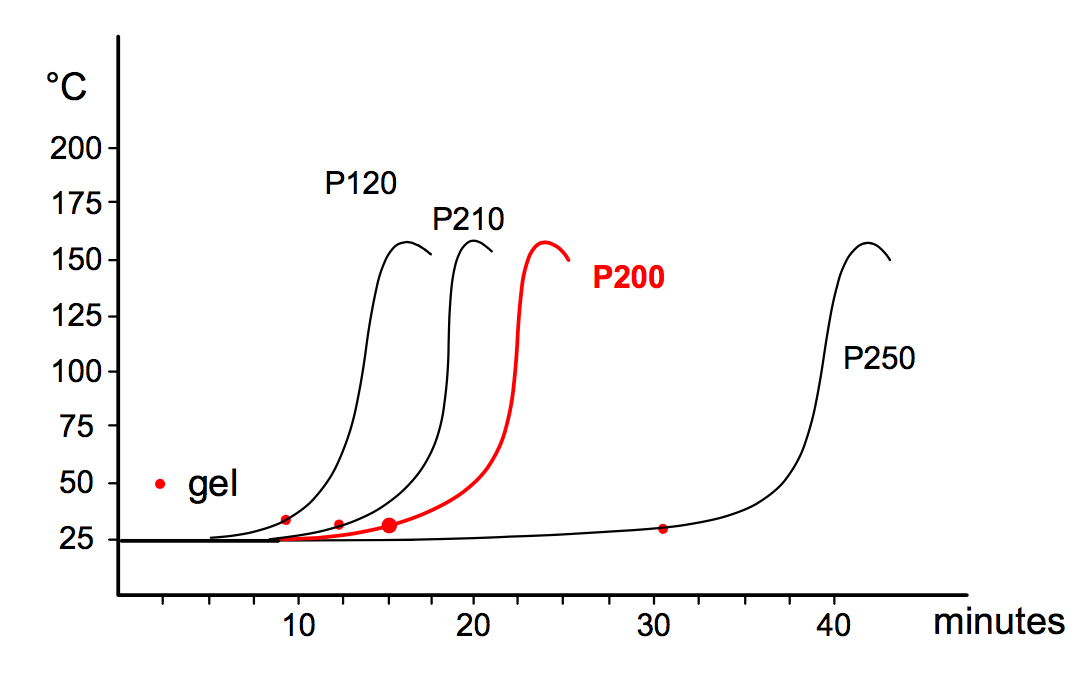 PHYSICAL AND CHEMICAL PROPERTIES